Open Outlook email application. You will See the Start up Screen Click Next.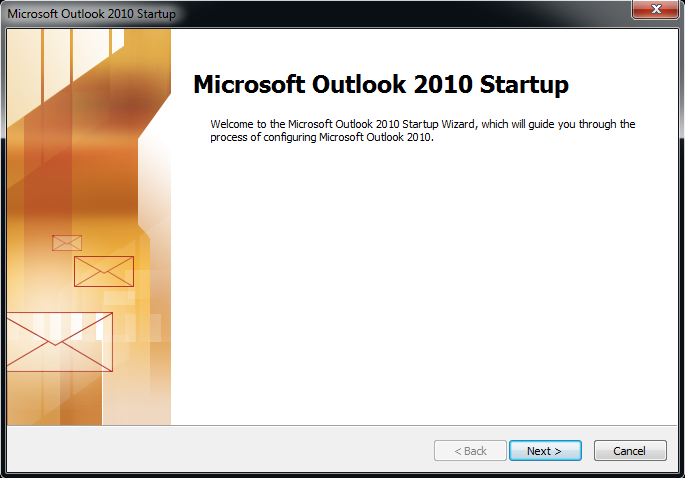 Choose "Yes" Click "Next".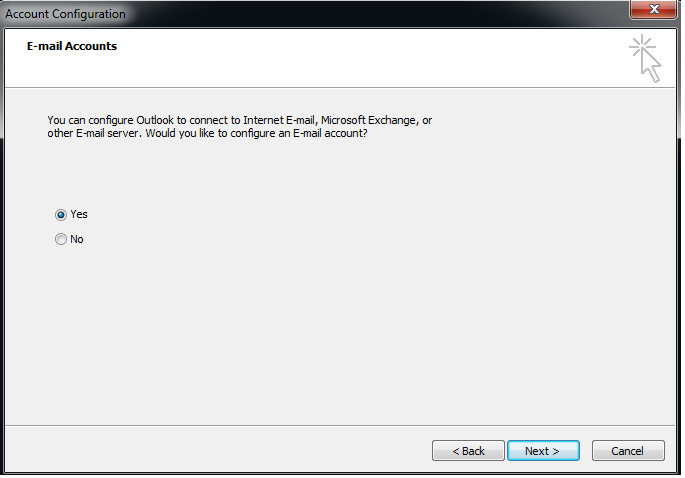 Select the check box "Manually configure server settings".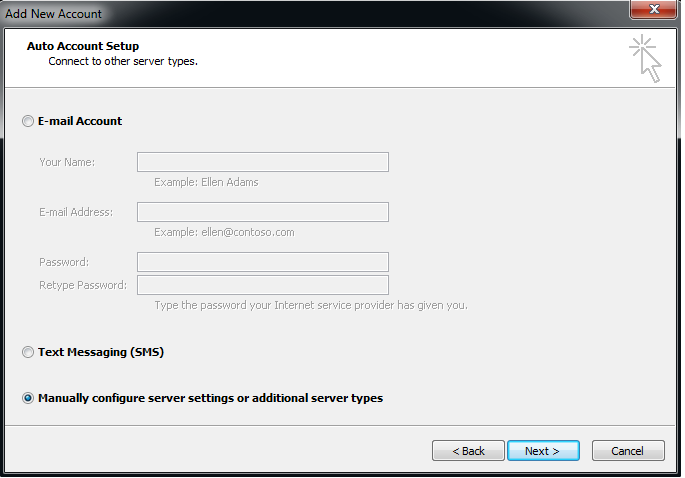 Choose "Internet E-mail" Click Next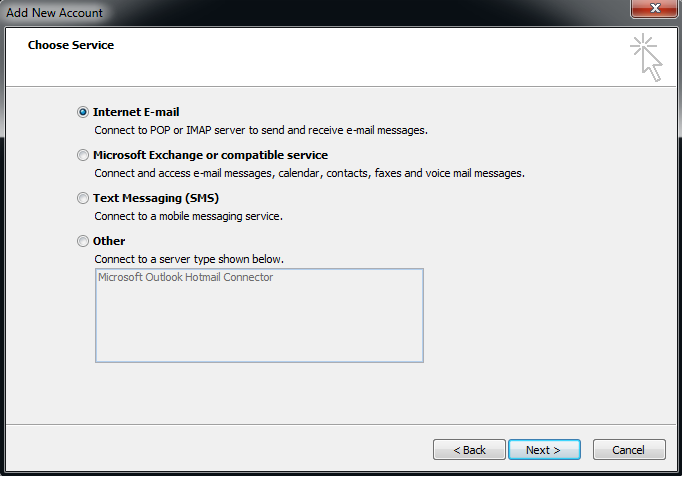 In the new window , enter your Name in the "Your Name" Field , Enter you email address
This email address is being protected from spambots. You need JavaScript enabled to view it.
into the "E-mail Address" Field, Choose "POP3" for Account Type, enter your mail server mail.mydomain.com (skynetbb.com, linxure.net, mytangledweb.com, vircom.net) into both incoming and outgoing mailserver fields. Enter your account name
This email address is being protected from spambots. You need JavaScript enabled to view it.
into the "User Name" field. Enter your password. Click the "Remember Password" . Un-Check the Checkbox "test Account Settings" Click on "More Settings".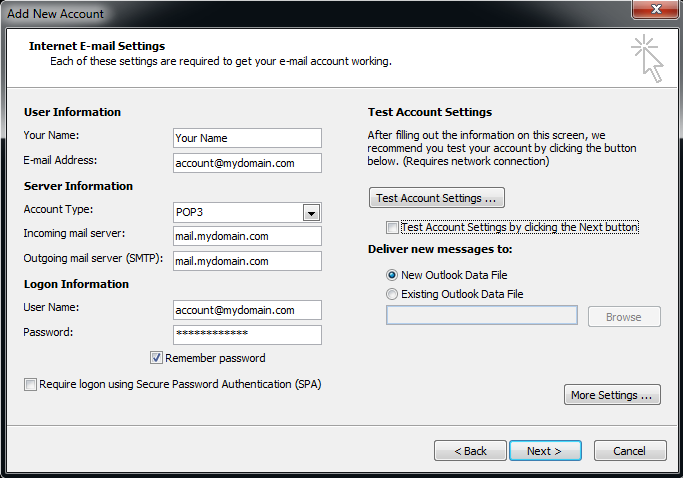 Click the "Outgoing Server" Tab , Check the Check box "My outgoing server (SMTP) requires authentication.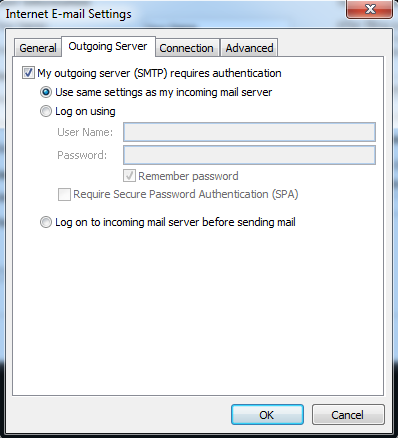 Click the "Advanced" Tab , Change the Outgoing server port from 25 to 587 , Un-Check Check box for :Leave a copy of messages on the server" Click "OK"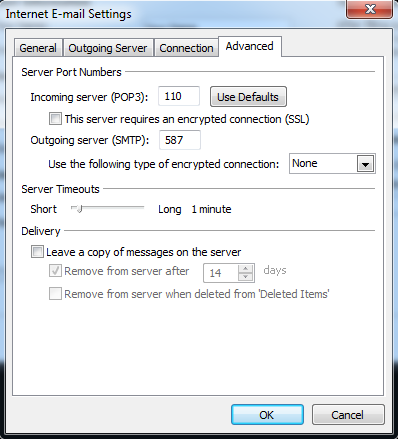 Click Finished.